Turkey Pot Pie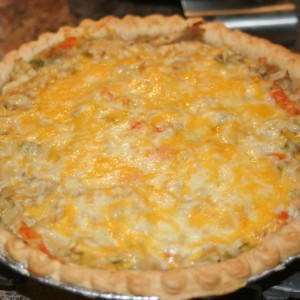 Instructions
Drain the juice from the mixed vegetables then pour in mixing bowl. Add cream soup and turkey pieces, then mix. Add salt and pepper if desired.
Pour mixture in pie crust. I actually added a little shredded cheese to the top of this one.
Bake using the directions for the pie crust. I will say that mine usually take a few extra minutes so that the crust isn't mushy on the bottom.
Print



---