Fondue Ideas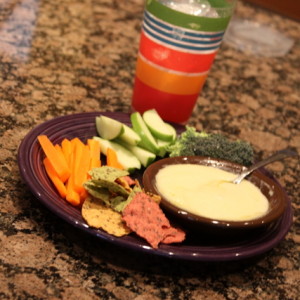 This is one of my family's favorite meals... and we usually have it on Saturday for lunch or dinner no cooking for mom and treat for everyone.
Ingredients
Instructions
I have recently found this Fondue at Trader Joe's, We often make our own but this great, fast, and a great price. We add about 1/2 of salsa and use this yummy goodness to dip, chips, apples, celery, carrots, and broccoli. I also usually add some salsa to the fondue which makes it last longer and also we are eating less of the cheese.
This post is linked up at Carole's Chatter.
Print



---