Mexican Lasagna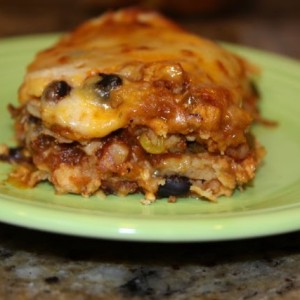 Prep Time : 15 minutes
Cook Time : 45 minutes
Instructions
Preheat oven to 375 and spray 9 x 13 backing dish with cooking spray.
In large skillet, cook chicken, onions, pepper, and garlic until meat is browned.
Add black beans, tomatoes, corn, chili powder, and cumin. Cook and stir for 2 more mins.
Add Tomato sauce, salsa, and black pepper. Bring to a boil. Reduce heat to low and stir for 5 more mins. stir in cilantro and remove from heat.
To assemble lasagna, spread 1/3 sauce mixture over bottom of dish. Top with 1/2 of the tortillas, top with 1/3 sauce the 1/2 cheese and repeat.
Cover with foil and bake for 35 mins. Uncover and bake 10 more mins.
Print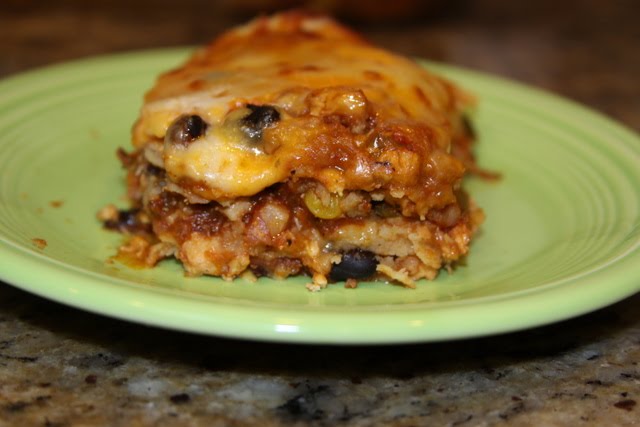 ---