Cheesy Potatoes with a Twist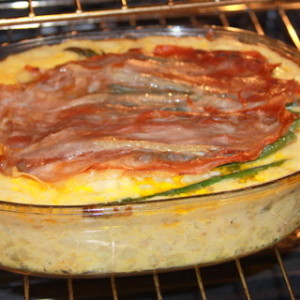 I made this this week since we were having ham and meatloaf and it would work for a side for both.
Prep Time : 15 minutes
Cook Time : 60 minutes
Instructions
Mix all ingredients together an put in baking dish -- you can also add a couple cups of diced ham and it is good.
I like to add some asparagus on top of mine (this was frozen from last spring).
Then when I have it (from the salw rack) I like to put a layer of Prosciutto on top.
Bake at 350 for about an hour.
Print



---