Alfredo Sauce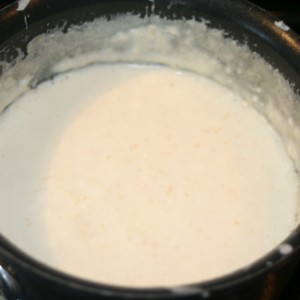 I also used some butter and garlic powder which aren't in picture. The amounts listed were enough to use as a sauce on a pizza and to have some left over. If making pasta for more than two people you would most likely want to increase the measurements.
Instructions
Put cream cheese, milk, cheese and butter in pan and warm on low until well blended.
Add garlic powder stir and let warm until it thickens to desired consistency.
Print



---