Blackberry Jam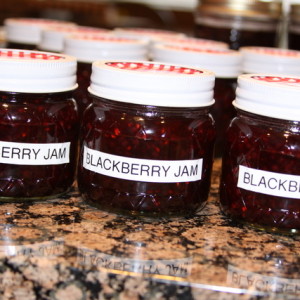 I made this jam  last week with berries that I had bought and froze when we were moving and I finally got around to using them and freeing up the freezer space.
Instructions
Prepare Canning Jars in boiling water.
In a saucepan bring berries, lemon, and sugar to a boil. Turn heat off and stir in pectin. Pour into prepared jars and process in a water bath for 10 mins.
If you have never canned food at home before check out THIS POST on some tips on getting started!
Print



---