Slow Cooker Refried beans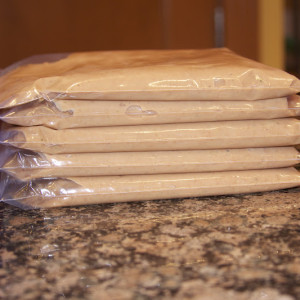 I have seen on several other blogs, magazines, and on pinterest about making refried beans in the slow cooker. Everyone says a little something different so this is what I did and It was a HUGE hit with my family. I can see this being on the menu at least twice a month. My 5 Year old could not enough.
You know I try to to feed my family as little processed foods as possible. With this I KNOW what we are eating and with this recipe you are not getting any partially hydrogenated oil, added sugar, or other additives.
Prep Time : 15 minutes
Cook Time : 8h 00 min
Instructions
I put everything except the garlic, cilantro, and salsa in the slow cooker for about 8 hours. Then I drained the juice from the beans, but keep the juice you may want it to thin the beans. Then I added the garlic, cilantro, House seasoning (salt, pepper, and garlic), and salsa.
Some people use a potato masher, but I prefer my beans to be really smooth so I used my submersion blender but a regular blender would also work. Until nice and smooth. You may need a little of our reserved juice to get it just the way you want it. I did add a little cheddar cheese to mine before serving.
Then I freeze what we are not going to use right away by placing in freezer bags once it is completely cool and freezing flat.
This post is linked up with Signing three little birds, The Gunny Sack.
Print



---