Cucumber Dip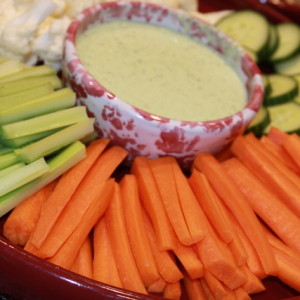 This is another recipe from my friend Cindy and a staple at her house for parties. She normaly serves this with regular potato chips. In my pictures I only did 1/3 of the recipe, and did not use food coloring, Next time I may use a little spinach juice to make it a bit more green.
Instructions
Put everything the blender and blend.
We would love for you to follow us on Facebook!
Special thanks to our fellow bloggers who linked up this recipe. Homemaker in Heels
Print



---