Slow Cooker Cheese Dip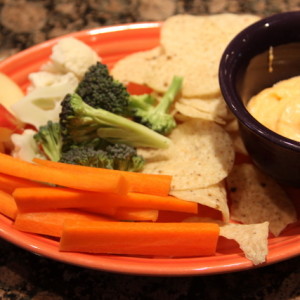 This dip is a recipe from a dear friend, Cindy. Before my family moved last fall, I always looked forward to parties and get togethers at Cindy's house, because it almost always included this yummy Dip. You can serve it with bread, veggies, apples, or chips. Cindy normally has bread with this dip. Now even though I am not going over to her house I can enjoy her recipe, It is fun how food can bring such good memories.
Prep Time : 15 minutes
Cook Time : 4h 00 min
Instructions
Cook on low 2-2 1/2 h. Stir well and cook or on high for 1-1 1/2 hours.
Serve with  bread, chips, or veggies.
We would love for you to follow us on Facebook!
Special thanks to our fellow bloggers that linked up this recipe: A Little Knick Knack, Caroles chatter
Print



---