Honey Roasted Potatoes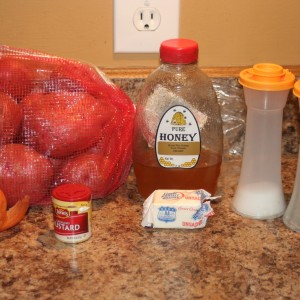 Made this also very good. I ended up tripling the honey mixture.
Prep Time : 15 minutes
Cook Time : 35 minutes
Instructions
Preheat oven to 375 degrees F. Lightly coat an 11x7 inch baking dish with cooking spray.
Place potatoes in a single layer in baking  dish, and top with onion. In a small bowl, combine melted butter, honey, mustard, salt and pepper; drizzle over potatoes and onions.
Bake in the preheated 375 degrees F oven for 35 minutes or until tender, stirring halfway through the cooking time.
Print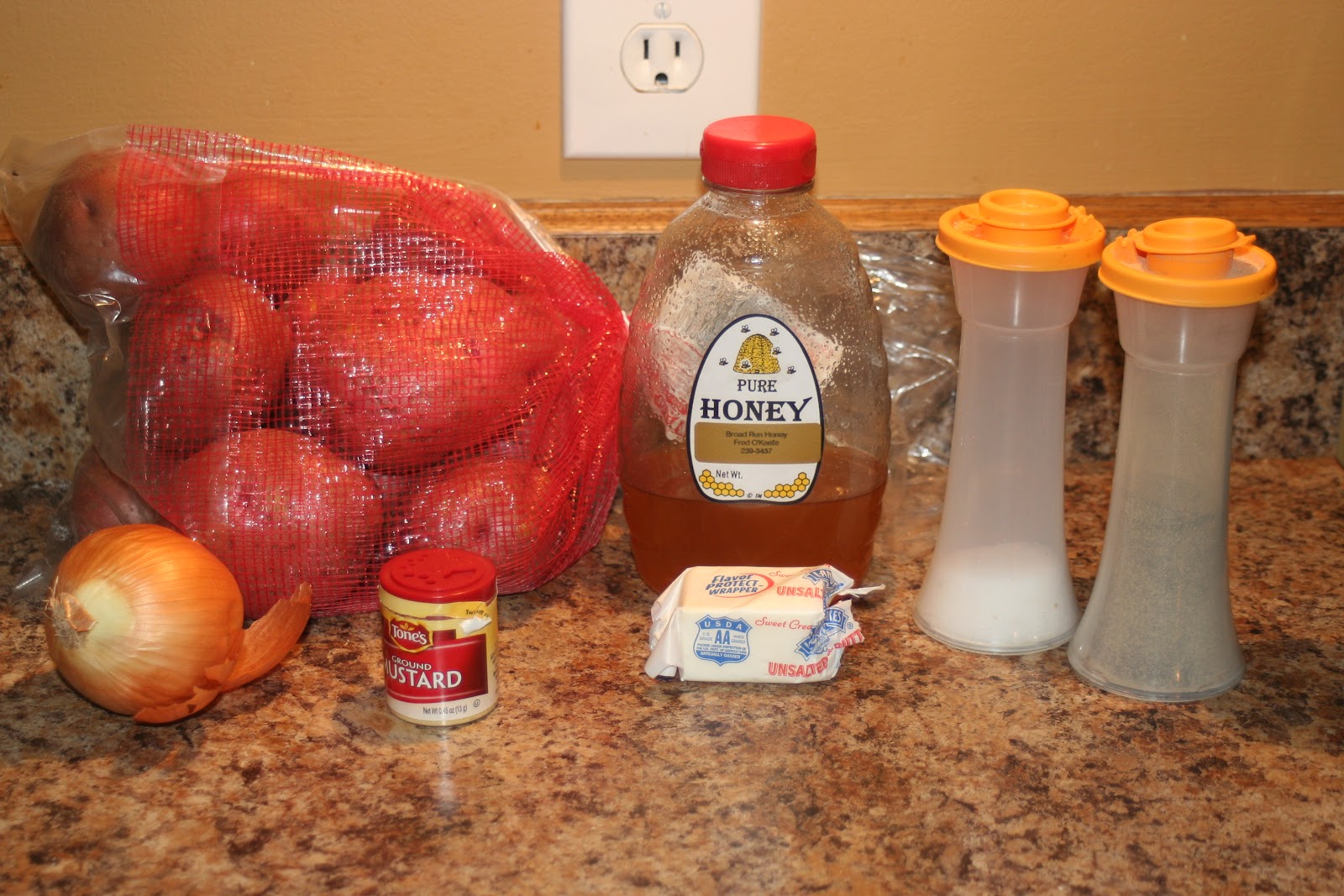 ---