Fruit and Crab Salad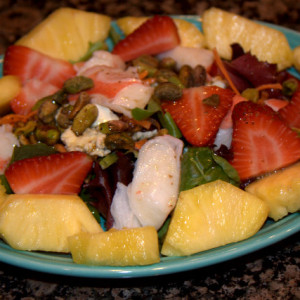 This was one of the BEST salads I have ever made and I had not planned it, I was just making a salad to go with my meal and soon I knew the salad would be the meal. I started with the greens and just keep adding leftovers etc from the fridge.
This salad is just layers of the following:
Instructions
Throw everything in a jar and mix. Let sit in the fridge if you can for a couple hours for everything to mix well.
This salad was really out of this world. I can't wait till I have all of this on hand again.
This post is linked with http://www.reasonstoskipthehousework.com/.
Print



---