Butterfinger Pie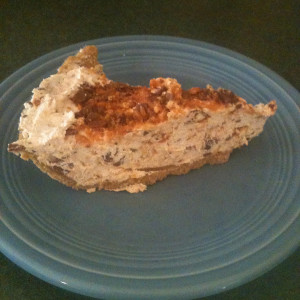 My mother in law has made this twice. One she brought it to my parents for our fall family get together and it was a HUGE it!!!
Prep Time : 10 minutes
Cook Time : 15 minutes
Instructions
Let the cream cheese soften for a while, then mix with cool whip and about 4 to 4 1/2 of the butterfingers.
Put mixture on top of graham cracker crust. Sprinkle the remaining crushed butterfinger on top.
Print



---