Slow Cooker Spiral Ham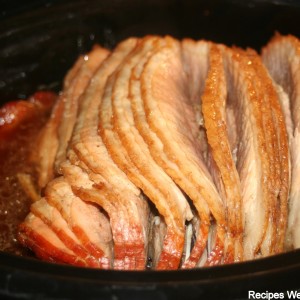 This was the best ham we have ever made!
I don't know if the ham hasn't been frozen if you would want to add a tiny bit of water but ours had tons of juice that I poured over the top before I poured the glaze packet that came with the ham and also the next day before I reheated it.**
Prep Time : 15 minutes
Cook Time : 10h 00 min
Ingredients
Instructions
Sprinkle 1 cup of brown sugar on the bottom of the crock pot. Put ham on top of brown sugar. Pour some honey on the top and then sprinkle the remaining half cup of brown sugar on top. My ham had been froze and had been place in the refrigerator over night to thaw out.
I cooked it on low for 7 1/2 hours. Then I mixed the packet that came with the ham as directed and pour on the top. I covered and cooked for another 1 1/2 hours on low.
Print



---