Garden Goodies make great Summer Dinners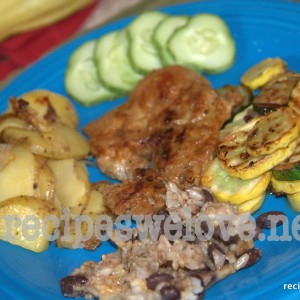 I love summer because a trip to the garden can change your cooking plans for the day or even the week.
Prep Time : 5 minutes
Cook Time : 15 minutes
Ingredients
Instructions
Below is a picture of one day's garden haul. I had been out of town and really did not know what I was going to fix  for dinner. I had laid out These pork chops from the freezer and let thaw while I headed to the garden. So when I got home I sliced some cucumbers, fried some potatoes and onions, and enjoyed the the squash like this. This made for one great dinner.
Print



---