Canning Tomato Soup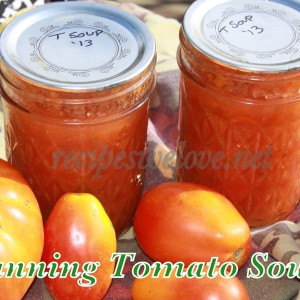 I can this in in pints or half pints, I did half pints for single serving amounts. When you warm this up you will want to add cream, broth, or water until it is the the thickness you like.
Prep Time : 10 minutes
Cook Time : 25 minutes
Instructions
Place tomatoes, celery, onion, green pepper in a large stainless steel stock pot and bring to a boil. Cook until tender, stirring as needed, until everything begins to become soft.
Press through a food mill or sieve ( I use my juicer ) add basil and salt and keep out 1/2 cup of the juice to mix with the clearjel. Bring soup back to a boil and stir the clearjel into the cooled tomato juice. Once it is mixed well pour into the soup mixture and bring to a boil and continue to stir until it become thicker.
Ladle into hot jar and fill to 1" head space. Add 1 T. bottled lemon juice to each pint. This recipe is not recommended for quarts
Process in pressure canner at 10 pounds of pressure for 25 minutes for pints or half pints.
Print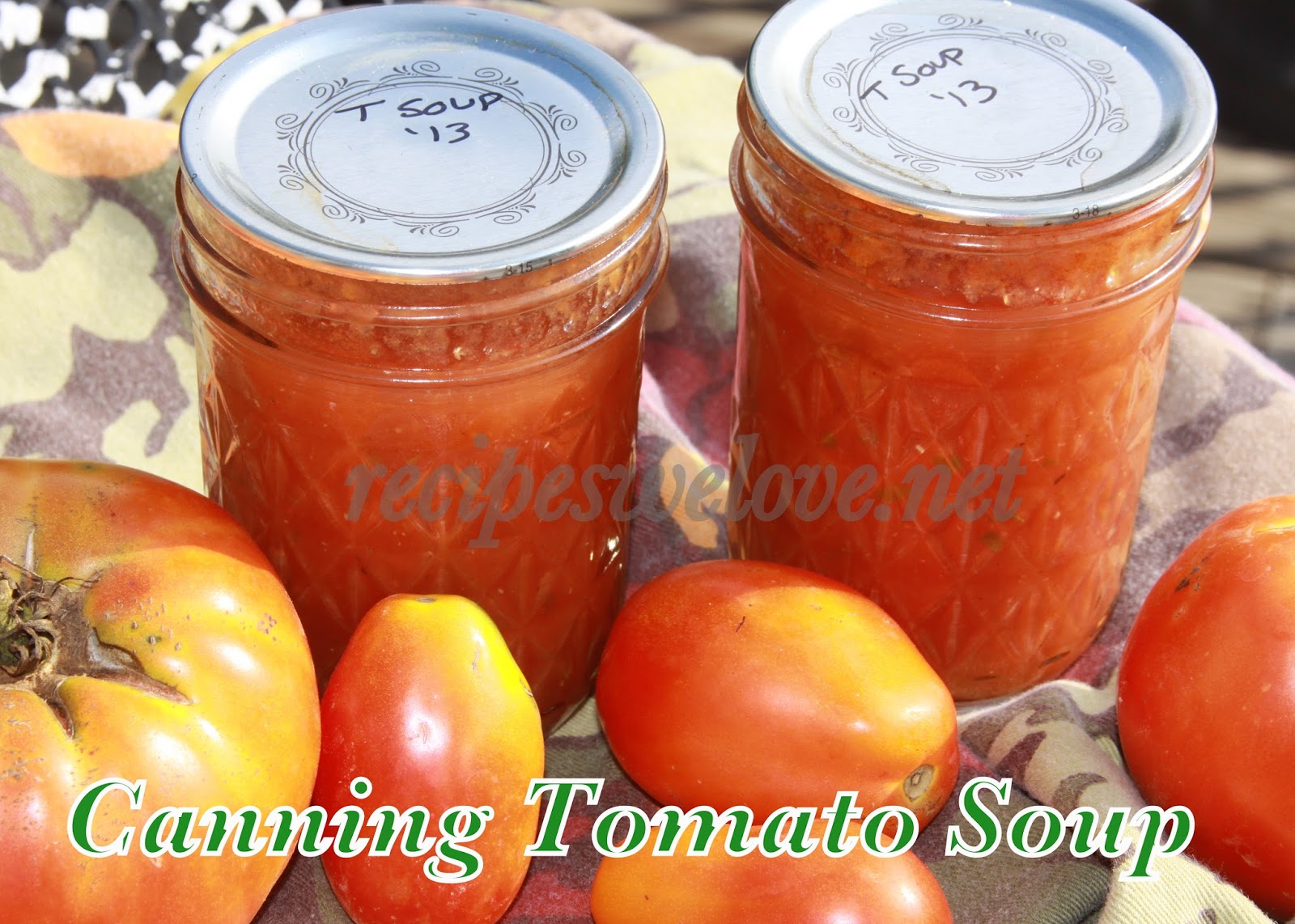 ---