Bacon BBQ Sliders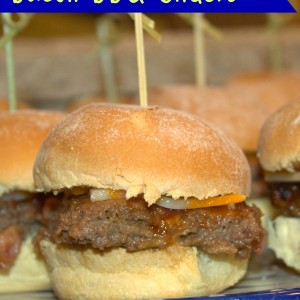 These are great to make to watch the game on TV or if you need some finger type food that is more filling. You can make the burger mixture and press into your baking dish a head of time too.
Prep Time : 15 minutes
Cook Time : 35 minutes
Instructions
Cook bacon and when it is almost done add the onions to the pan until they become soft. Drain well, you cook the bacon first to reduce the amount of grease in the pan.
Then mix everything except the bbq sauce, sliced cheese , and rolls together and press the mixture into a 9x13 or larger backing dish. Really pack it down and make sure it is even in the pan. Then coat the top of the mixture with the bbq sauce. Bake at 375 degrees for about 35 minutes. Slice and add to your rolls and cheese.
Print



---