Cajun Turkey Breast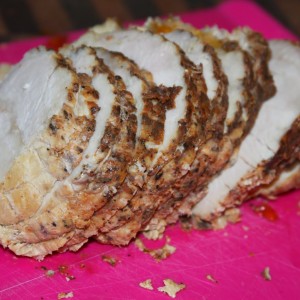 This is the easiest dish to make and always a hit. All you need is a turkey breast, Cajun seasoning, and butter. Really, That is all there is too it.
Prep Time : 10 minutes
Cook Time : 6h 00 min
Ingredients
Butter - 1 and 1/2 tablespoons
Instructions
If you thaw your turkey breast out first it makes it easier to get this pretty seasoning crust on it but it is not necessary to thaw first. Simply coat the turkey breast in the Cajun seasoning place in your slow cooker with about 1 1/2 tablespoons of butter on top. That is all you do.

If thawed cook on high in about 3 hours and on low in about 6.

If frozen when placed in the slow cooker then it will take about 4 hours on high and up to 8 on low.

Once it is cooked, I check the internal temperature to make sure it is at least 180 degrees then let it cool for a few minutes before taking off the string that is normally wrapped around the breast then slice.
Print



---