Strawberry Pretzel Salad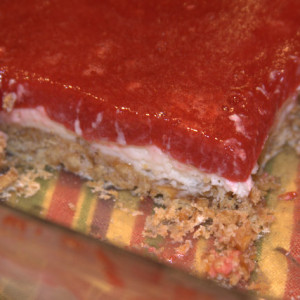 Prep Time : 5 minutes
Cook Time : 10 minutes
Instructions
Preheat oven to 400 degrees. For the crust, mix the pretzels, butter and 3 tbsp of sugar. Press this mixture into a 9x13 pan and bake for 7 mins. Set aside and allow to cool.
In a mixing bowl, beat together the cream cheese and 3/4 cup sugar. Fold in the whipped topping and spread over the cooled crust. Refrigerate until well chilled.
In a bowl, dissolve the gelatin in the 2 cups boiling water and allow to cool slightly. Add the strawberries and pour over the cream cheese mixture. Refrigerate until serving time.
Print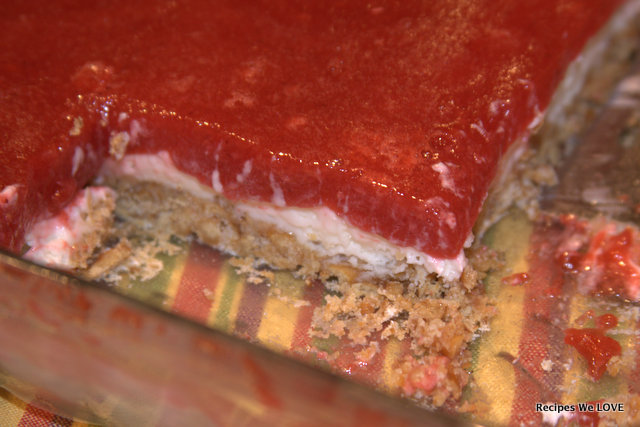 ---