Creamy Potato Soup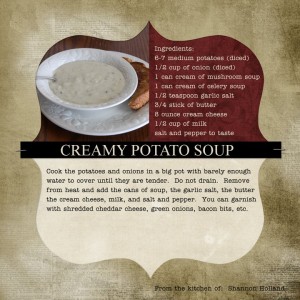 Instructions
Cook the potatoes and onions in a big pot with barely enough water to cover until they are tender.
Do not drain. Remove from heat and add the cans of soup, the garlic salt, the butter the cream cheese, milk, and salt and pepper.
You can garnish with shredded cheddar cheese, green onions, bacon bits, etc.
Print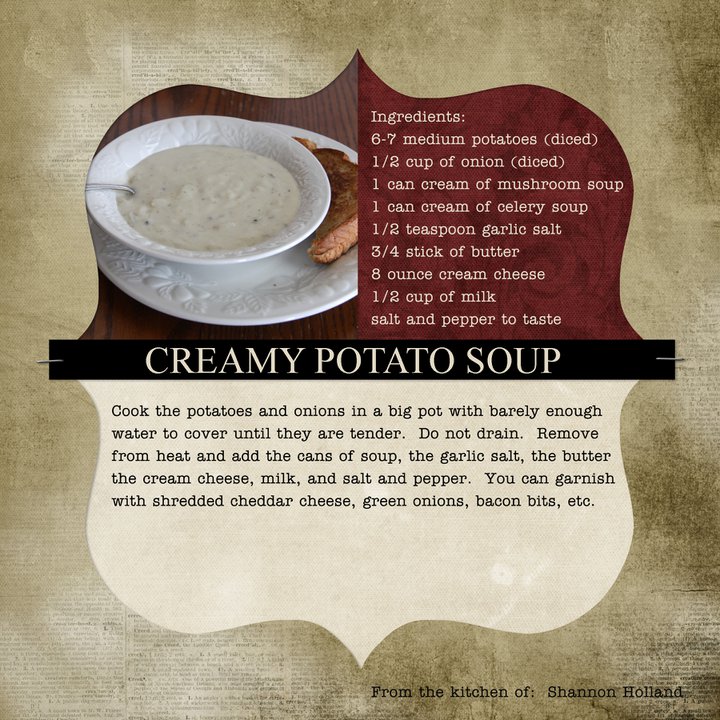 ---