We would like to introduce….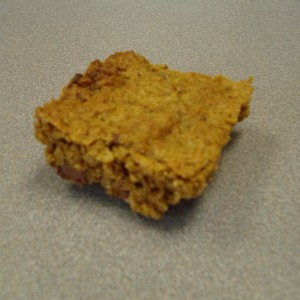 Eating healthy and living well are very important to me. I've always loved cooking and baking. One of my most cherished memories is watching my grandma peel potatoes over the sink. I wanted to be just like her. As soon as I was old enough, I would make my brother macaroni and cheese.
I love being a wife. I love that my husband likes to eat! When we first got together, I still didn't know enough about food, or the food system. I made Pillsbury biscuits from a can, and frozen factory-farmed chicken. I thought I was doing a good job making dinner for my husband every night, and not feeding him awful fast food!
In 2010, I watched the documentary Food, Inc. and I guess you can say the rest is history. After that I spent hours doing research on the food system in America, and I learned about what's really in our food. Let me tell you, it's usually not good!
But a lot of good came from that research. I became a big supporter of the local movement that you're probably hearing about so much these days. I joined the local food cooperative, and I go to the farmers' market every Saturday, which is one of the highlights of my week. I can get most of my meat, dairy, fruits, and vegetables from one of those two places. Whatever I can't get, I get organically from my Whole Foods.
Now I'm cooking real food from scratch. I make practically everything from scratch. Sometimes it's a lot of work, but I know exactly where our food came from and what's in it. And truthfully, I love cooking and baking. I love taking my time in the kitchen. I love the feeling I have when my husband tells me that dinner was good. I love chopping fresh produce and peeling potatoes. And everything tastes so much better! It may not always necessarily be healthy, but it's real food just the way my grandma used to make.
Following is the recipe for Gluten-Free Peanut Butter Chocolate Chip Brownies, which I recreated after one of my favorite farmers' market treats.
Prep Time : 15 minutes
Cook Time : 20 minutes
Instructions
If you have oat flour, you will need one cup. If, like me, you do not keep oat flour on hand, you can easily make it yourself. Put 1 1/4 cup of oats in a food processor or good blender and pulverize it into flour. This will make one cup of oat flour.
In a bowl, mix the oat flour, oats, baking powder, baking soda, and salt.
Add the butter and brown sugar to a small saucepan over medium heat. Stir continuously until it melts together.
As soon as it is combined, remove from the heat. Stir in the peanut butter until it is also melted.
Let the mixture cool for a few minutes. Then, add in the egg and vanilla.
Pour the contents of the saucepan into the dry ingredients and combine. Mix in the water and chocolate chips (I used half of a 3 oz. chocolate bar, chopped into small pieces).
Press the brownie dough into an 8x8" square pan.
Bake at 350° F for 18-20 minutes. When done, let it cool and cut into squares.
The picture does not do it justice, these brownies are really good!
Print



---