Chocolate Ice Cream in a bag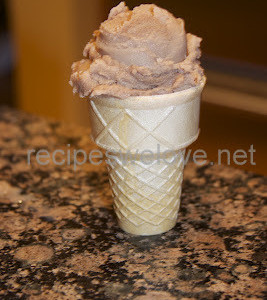 I remember making Ice Cream in a bag as a child and the same process using 2 metal coffee cans. It is SO EASY and the kids will love it.
Instructions
Put milk, vanilla, sugar, and chocolate in the quart bag and seal.
Then add some ice to the gallon bag and a layer of salt then add the quart sized bag and cover with ice and salt again. (these pictures are not chocolate).
Then SHAKE, RATTLE, and ROLL the bag for about 10 minutes or until the milk turns into ice cream. Warning this freezes really hard so don't make lots to store for later.
It really is so so easy and so much fun.
Print



---