Peach Cobbler Smoothie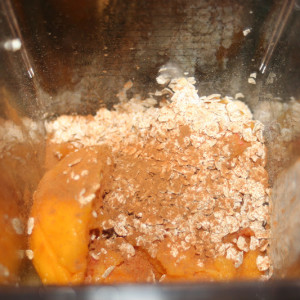 Some friends went and picked peaches the other day and gave me a bag of them and I didn't get a chance to make a peach cobbler and didn't want them to go to waste. My hubby bought us a nice blender a few weeks ago so we have been on a major smoothie kick lately so I figured I would come up with a peach cobbler smoothie.
Prep Time : 5 minutes
Cook Time : 10 minutes
Ingredients
Instructions
I will say this was not my favorite smoothie but it was nice to switch things up and try something new!
Print



---