Canning Crushed Tomatoes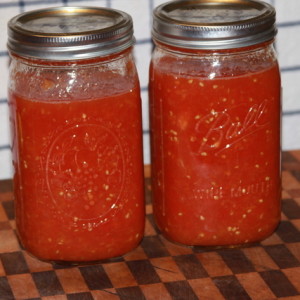 Prep Time : 15 minutes
Cook Time : 60 minutes
Ingredients
Tomatoes - (you will need about 2 3/4 pounds per quart of canned crushed tomatoes)
Instructions
Once you have Peeled tomatoes like this, crush tomatoes with a potato masher or pulse in your food processor until they are chopped to the constancy you like.
Then heat the tomatoes in a pan, bring to a light boil for 5 minutes.
In a Hot jar add 1 Tablespoon of bottled lemon juice or 1/4 teaspoon of citric acid and 1/2 teaspoon of salt for Pints, and 2 Tablespoons of Lemon juice or 1/2 teaspoon citric acid and 1 teaspoon of salt for quarts. Then add you tomatoes leaving 1/2 inch head space. Remove any air bubbles. Wipe Rim clean and place lids on the jars.
Process in water bath for 35 for pints and 45 minutes for quarts. Or process in a pressure canner for 10 minutes at 10 pounds of pressure.
Print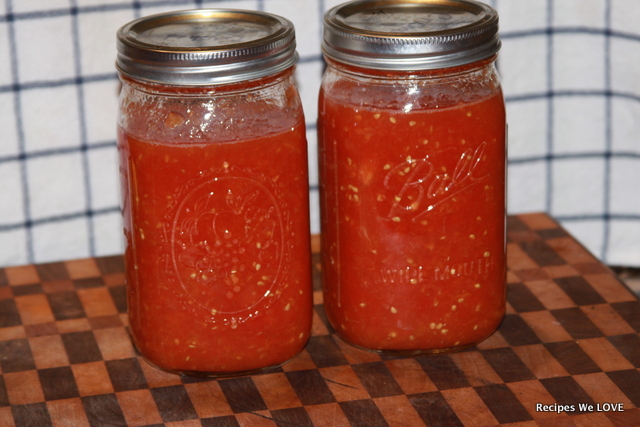 ---