How to Dry Mushrooms using a Food Dehydrator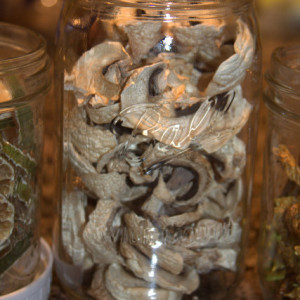 Prep Time : 30 minutes
Cook Time : 10h 00 min
Ingredients
Instructions
Mushrooms are another super simple thing to dehydrate. Aldi (discount grocery store) had 8 oz containers of mushrooms for $0.49 so I bought like 5 packages, I took 2 of those packages and filled up my dehydrator and all of those fit just right in a quart glass jar. Mushrooms don't shrink up as much as other things that I have tried.
I took the mushrooms and slice in about 1/4 inch pieces. Then placed them on my dehydrator trays. Mushrooms also did not take as long as other things. After 10-12 hours they should be crispy and brittle.
Once they are dry let them cool before placing in a glass jar with a lid. If you would like more information about food dehydrators check out THIS POST.
Print



---