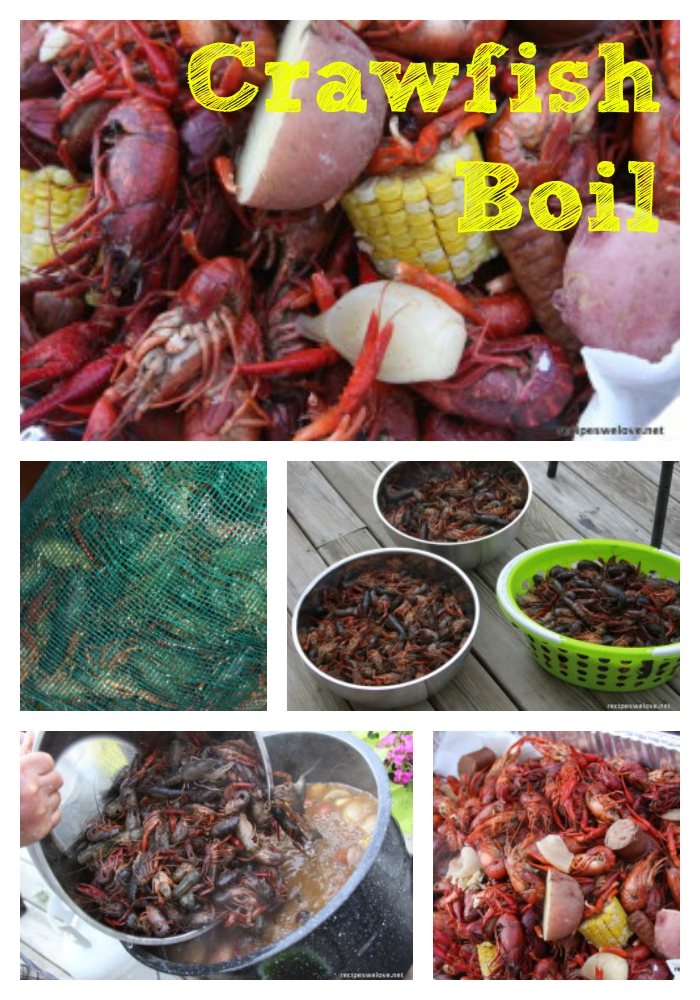 A Crawfish boil a tasty and fun treat. So the last time we took a trip to Louisiana we brought home 30 pounds of crawfish to have a crawfish boil at home. To get them home alive we filled a large cooler about half full of ice then placed the crawfish on top of the ice then laid a wet towel over the bag. This will cause the crawfish to go dormant but stay alive. Every couple house we drained the melted ice off so they crawfish would not drown.
Before you begin to cook them you will want to wash them very well. As you wash them they will begin to move again.
In a LARGE pot add crawfish boil seasoning (we got ours while in louisiana) and bring to a boil. Then add lemons cut in half, heads of garlic, red potatoes, corn on the cob, and any sausage you want to add. Bring it back to a boil and cover for about 30 mins. Then add the live crawfish to the pot and bring it back to a rolling boil. Then turn the heat off add 3-5 gallons of ice to the pot to stop the cooking process BUT leave everything in the covered pot for about 45 minutes so all the spices are soaked into the veggies and crawfish.
Then drain and serve all these tasty goodies.



---