Spinach Bread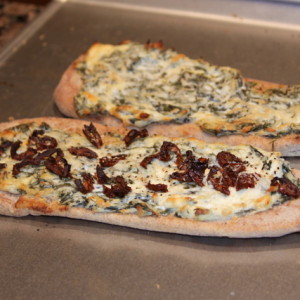 I threw this together tonight and we enjoyed it. I also had a couple cloves of garlic that is not in the picture.
Instructions
Mix cheese and garlic after warming in the microwave for about 20 seconds.
I added the spinach with a little water in the microwave for about 1 1/2 minutes then drain and added to cheese mix.
Then just spread the bread with the mixture and bake at 350 till cheese begins to turn brown.
Print



---